Architect: Keane Murphy Duff
Location: George's Quay, Dublin City Centre, Ireland
The facade comprised a semi unitised curtain wall matrix with fully interchangeable glass cassettes in flat and curved panels in a modular format which incorporated an integrated louvre system with sound baffles and a 16mm shadow joint allowing the opening ventilators to have a uniform appearance adjacent to the fixed framing in the closed position.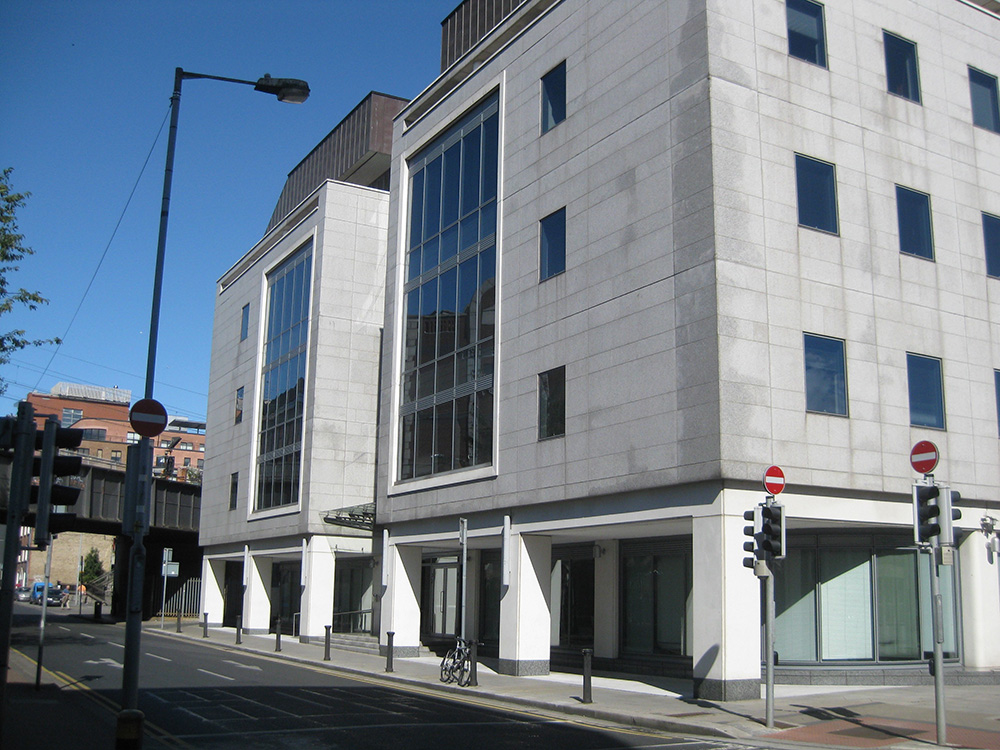 The precast stone facade incorporated a slimline opening ventilator extracted from the semi unitised curtain wall and fitted to the precast panels prior to erecting on site.

The curtain wall skeleton comprises a matrix of mullions and overlapping transoms for drainage with a horizontal sun shade supported on the vertical mullions.